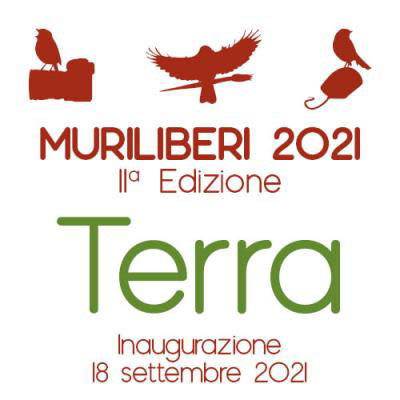 #MURILIBERI
Bomporto 2021
Contemporary art outdoor exhibition 18 Sept - 17 Oct 2021
The exhibition, curated by Laura Solieri, leads the discovery of the territory
through a path of works between photography, painting and graphics.
My work "Interdependence" is at Piazza dei Tigli (Sorbara) - Palestra Comunale
Roots, sprouts, the fruits of the territory, the joy of a slow pedalling through the fields, the flapping of the birds' wings, that arise in unison from the ground to the sky. In this piece, I enclosed that intimate connection and mutual dependence that binds man and nature; an essential and primordial relationship of which modern man has lost the clarity, but of which he instinctively feels trace and need.